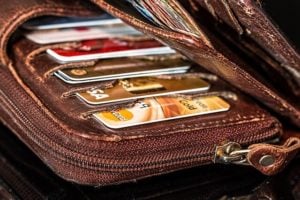 When using your credit cards abroad, you usually need to pay a 2%~3% Foreign Transaction Fee (FTF). Some credit cards do not charge this fee, and thus are very suitable for using abroad. Here are some common credit cards with no FTF.
Note: Aside from the Foreign Transaction Fee, Visa/MasterCard may also charge a Dynamic Currency Conversion (DCC) Fee, which can be avoided by using local currency instead of US Dollars. See this FlyerTalk Thread for a detailed discussion.
Debit Cards
Although these two cards are not credit cards, we still want to mention them because they are so useful! No convenience fees on ANY ATM WORLDWIDE! No annual fee. No minimum deposit requirement. This is really a no-brainer. Everyone should consider getting one of them.
Credit Cards with No Annual Fee
Rewards Credit Cards
Airline Credit Cards
Hotel Credit Cards
All Premium Credit Cards
Summary
Credit cards are not widely accepted in every country, so the Charles Schwab Debit Card and Fidelity Visa Gold Check Card are extremely useful since you can get cash from them. It's always good to have them on hand.
Discover it is a no-brainer choice, and no credit history is required to get it (see Credit Cards for No Credit History). But Discover is not as widely accepted as Visa and MasterCard.
Legacy Citi Forward is a great card. If you have it, don't even consider the cards below. It's a pity that it's no longer available for new applications.
BoA Travel Rewards, Capital One VentureOne, Capital One Quicksilver, and Barclaycard Arrival are all credit cards with no annual fee and no foreign transaction fee. You can choose one from them since they are very similar.
The other credit cards with annual fees are not always worth keeping. Please check if you need them based on your personal situation. See more details in the review of each credit card.
---
If you like this post, don't forget to give it a 5 star rating!