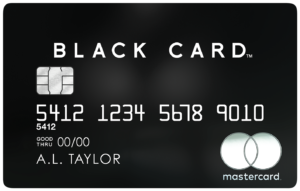 Luxury Card MasterCard Black Card Review
Application Link
Benefits
This card is really heavy: 22g, it is now the most heavy credit card that an ordinary person can get.
Earn 1 point per $1 spent. (Terms and conditions apply.)
You can redeem the points at a fixed 2 cents/point value for airfare, and 1.5 cents/point for cash back.
Complimentary Priority Pass Select (PPS) card: get access to 1,300+ airport lounges.
$100 Annual Airline Credit Toward Qualifying Airline Purchases (including airline tickets, baggage fees, upgrades and more) per calendar year.
$100 Global Entry Application Fee Credit.
Cell phone protection for eligible claims of up to $1,000 each year.
24/7 access to Luxury Card Concierge. They use the same provider as AmEx Platinum.
No foreign transaction fee.
Luxury Gifts: these are surprises, you never know what they will send to you.
Disadvantages
Annual fee: $495, not waived for the first year.
There's currently no sign-up bonus on this card.
Recommended Application Time
Barclays value the number of recent hard pulls a lot, we recommend you apply when you have less than 6 hard pulls in the past 6 months.
We recommend you apply for this card after you have a credit history of at least one year.
Summary
First of all, although its name is black card, this card is NOT the famous "black card" (which is actually AmEx Centurion).
This card is not for frugal people who are willing to spend hours doing research about how to maximize the value of points/miles. This card is designed for rich people who value their time and prefer simple rewards. Similar premium credit cards, such as Chase Sapphire Reserve (CSR), AmEx Platinum, Citi Prestige, and Chase Ritz-Carlton, are more suitable for people who travel a lot and are willing to spend time on the points/miles stuff. Instead, this card offers a simple rewards structure: 2% return on every spend (if you use the points for airfare), so you don't need to think about anything and you can earn the rewards you deserve.
Comparing this card with the no annual fee 2% cashback card like Citi Double Cash, it has a big annual fee. But since this is a premium credit cards, you get better service, larger credit limit, and a heavier shinny card.
If you are a military member on active duty, you are lucky: Barclaycard waives the annual fee for you.
Related Credit Cards
After Applying
Click here to check Barclays application status.
Barclays reconsideration backdoor number: 866-408-4064. Barclays tends to ask various questions and you must know all the answers about personal information and credit report. Besides, you may get HP again, but will be informed in advance. Therefore, think carefully before calling.
Historical Offers Chart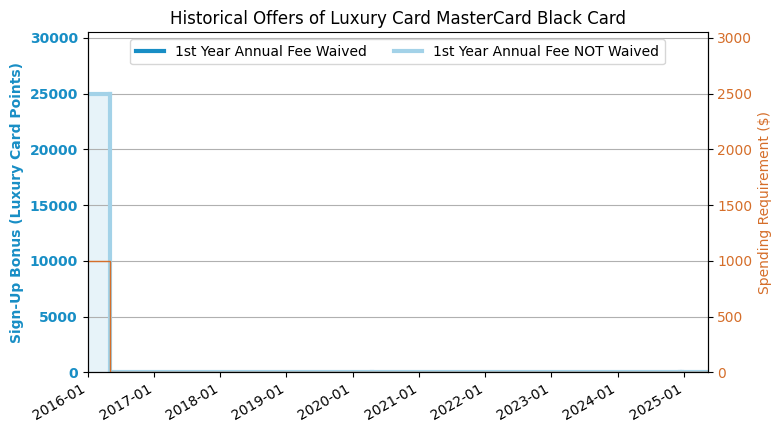 Application Link
---
If you like this post, don't forget to give it a 5 star rating!