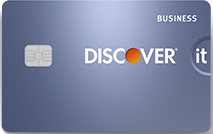 Discover it Business Credit Card Review
Application Link
Benefits
Earn 1.5% cash back per $1 spent on all purchases.
Double all cash back you've earned at the end of your first year, including Discover Deals. In other words, this card is 3% cash back on everything for the first year.
There are some pretty good discounts if you shop online through Discover Deals, such as 5% cash back at Apple Store.
No foreign transaction fee.
No annual fee.
Disadvantages
No sign-up bonus.
This is a Discover card, which is not as widely accepted as Visa or MasterCard.
Discover business credit cards WILL be reported to your personal credit history (most other banks won't report business credit cards to your personal credit report). Therefore, the balance on this card will affect your personal credit score, and this card will count towards Chase 5/24.
Recommended Application Time
You must wait for a year before apply for a second Discover card.
You can only have at most 2 Discover credit cards. (We are not sure yet whether this business card is also affected by this policy)
We recommend you apply when you have a credit history of one year.
Summary
This card is very similar to the personal Discover it Miles, but it does not even have a sign up bonus. It's not worth to apply.
Historical Offers Chart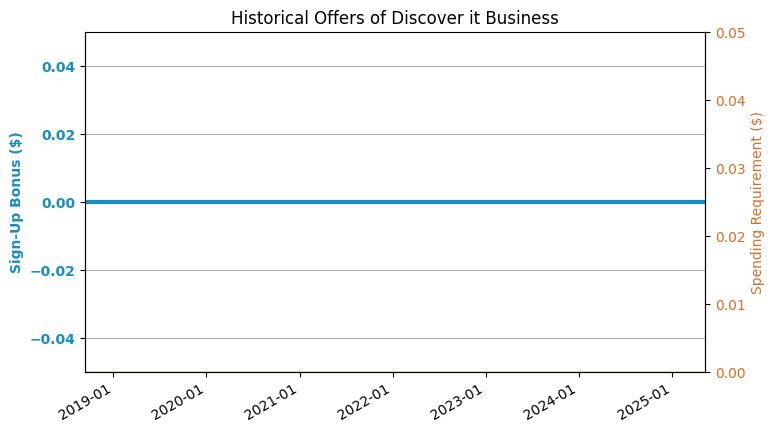 Application Link
---
If you like this post, don't forget to give it a 5 star rating!