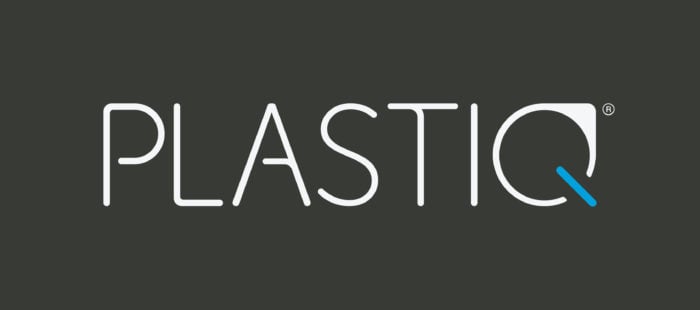 2019.6 Update: Previously Plastiq only support payments to USA and Canada. Now they have add some more supported countries or regions: China, Hong Kong, and Singapore. HT: Plastiq Blog.
---
Introduction
Plastiq is a 3rd-party payment processor that offers the ability to pay any type of bill (such as rent, mortgage, tuition fee, etc.) with a credit (or debit) card for a fee. Payments can be sent to both businesses and individuals. The recipient will receive an electronic payment if they are in Plastiq's system, or a check delivered by USPS if they are not.
Details
Credit card payments (Visa, MasterCard, AmEx, Discover) – 2.5% fee
Debit card payments – 1.0% fee
Prepaid cards as processed as credit, but can be used on Plastiq
Plastiq often runs promotions that decrease processing fees.
Processing fees will be generate their own line item separate from the payment amount on your credit card statement
Generous referral program (see below)
Why Do We Care? Is 2.5% Fee Worth It?
The efficacy of earning points or miles while paying a 2.5% fee is highly dependent on your valuation of the points or miles you are earning (use our Points and Miles Values if you aren』t sure). To me, this fee is acceptable in two scenarios:
You are working towards a minimum spend.
Your purchase codes as some special categories and you can earn multiple points.
1. Minimum Spend
Plastiq is a great way to knock out minimum spend requirements on new credit cards. The fee is cheaper than RadPad.
2. Bonus Categories
You may also earn extra points/miles when purchases code in bonus categories. Here are the relevant cards:
Note that different payees in Plastiq may be coded as different categories, so YMMV. Not all payees are identified as "travel" or "online purchases" in Plastiq, so it is best to do a small test payment to make sure you earn 3x. Banks may also suddenly stop coding Plastiq in the bonus category any day, or stop giving rewards/cashback on Plastiq at all any day. So if you spend a lot on Plastiq, be sure to check statements frequently to make sure you get what you expected.
I was recently in scenario #1 and used Plastiq to meet the $15,000 minimum spend requirement for 100,000 Membership Rewards (MR) points on the Business Platinum card from American Express by setting up 3 rent payments through Plastiq. I earned a total of 122,500 MR (100,000 MR signup bonus + 15,000 MR for spending $15,000 + 7,500 MR for 1.5x MR on purchases over $5,000 on the Business Platinum) at a cost of $375 ($15,000 * 2.5%). This means I paid 0.3 cents/point ($375*100/122,500). We place a value of 1.6 cents/point on MR, meaning in this situation I bought MR at approximately an 81% discount! If you prefer cashback, you can cash out MR at 1.25 cents/point with the AmEx Platinum for Charles Schwab for a cash profit of $1156!
Scenario #2 will be more subjective based on your individual point valuation. If the credit card you use codes as a bonus 3x category with Plastiq and you are able to earn Chase Ultimate Rewards (UR) or Citi Thank You Points (TYP) at a rate of 3 points per dollar spent, you are effectively buying points at 0.83 cent/point. Even if you cash out UR or TYP at their base value of 1 cent/point, you come out ahead using Plastiq to pay rent.
Process
Plastiq often (not always) requires you to send in a copy of your rental agreement for verification prior to processing your rent payment, or a bill or invoice for paying other bills. If you have roommates, you can offer to pay rent for the whole house or apartment and have your roommates reimburse you directly. Additionally, you can have the payment sent to your address for hand-delivery to the 「landlord」, which may provide a creative outlet for some using this service.
Limitations
You can't pay bills to credit cards directly.
You are allowed to pay bills/rent to individuals, but be prepared that Plastiq may ask you to provide legal documents/agreements.
Countries or regions supported currently:

USA
Canada
China
Hong Kong
Singapore
Cash Advances Risk on Visa Cards
In Jun 2018, Plastiq announced some changes about Visa cards, they have a very detailed list about what are changing, and here's a little summary:
Visa business credit cards, Capital One Visa personal credit cards, Visa debit cards, VGC are not affected.
For Chase Visa personal credit cards, payments made through Plastiq may be subject to a lower card limit (typically ~20% of your total card limit).
For Citi and BoA Visa personal credit cards, payments made through Plastiq will be treated as a cash advance!
For other Visa personal credit cards, they didn't list them all, but there's a risk to be treated as a cash advance!
Plastiq is trying to solve this problem with Visa.
What Cards Can Be Used Towards Mortgage?
You can not use AmEx or Visa cards on Plastiq to pay for mortgage, but you can use MasterCard and Discover cards.
How Long Does It Take for the Payment to Arrive?
Plastiq now has 3 ways to deliver the payment: Check, ACH Transfer, and Wire Transfer. You can choose the payment method when you add new recipients.
Check: It usually takes ~10 days for the check to arrive, so don't make a payment via Plastiq near the due date, do it in advance!
ACH Transfer: 4~5 business days.
Wire Transfer: same day. (There are some Wire Transfer Fees besides the 2.5% fee)
Tax
Plastiq does not send any tax forms.
Referrals
Plastiq offers a referral program where the referrer gets $1000 fee-free dollars (FFD) and the new signup receives $500 fee-free dollars after making $500 worth of payments through Plastiq ($1000 and $500 worth of free payment processing without the 2.5% fee). There is no cap on the amount of FFD you can earn through referrals. Please consider using our referral link to receive your $500 fee-free dollars!
Summary
Plastiq is a great way to meet your minimum spending requirement, especially when you use Plastiq to pay large bills such as rent, mortgage, tuition fees, etc. You don't even need to go out of your home to meet the minimum spending requirement, and the fee is acceptable compared to a typical credit card sign-up bonus.
Application link
---
If you like this post, don't forget to give it a 5 star rating!
[Total:

6

Average:

4.5

/5]