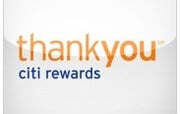 We have covered how to earn Citi Thankyou Points (TYP) in our previous post Introduction to Citi ThankYou Point (TYP) I: How to Earn, and here we』re going to elaborate on how to redeem the points and recommend the best redemption options available.
0. Overview
To redeem ThankYou Points, you go to the official website of Citi Thankyou Rewards, and log in with your account. Next, hover your mouse over the Shop icon, and following lists will show up. (If you have problems viewing your ThankYou Member Account, or you need to combine your multiple Thankyou Rewards accounts, please call 1-800-THANKYOU for help.)
In general, there are three ways to redeem ThankYou Points.
1. Redeem for travel services such as flights, hotels and car rentals (indicated in the red box) at fixed redemption value. Thankyou Points are generally worth 1 cent per point toward travel. Citi ThankYou Premier cardholders can redeem at 1.25 cents per point, while those with Citi Prestige get 1.33 cents per point, or 1.6 cents per point for travel on American Airlines or US Airways. We highly recommend you use your points for flights because the redemption rate is not subject to changes and you will also earn miles for the tickets you book.
2. Transfer to a variety of airline and hotel loyalty programs (indicated in the blue box) at certain transfer ratios. The transfer features are limited to Citi ThankYou Premier or Citi Prestige cardholders, however. Compared with direct redemption mentioned above, you are getting a better value out of your points toward international travel through transfers. One downside is that Citi TYP is less competitive than Amex Membership Rewards (MR) or Chase Ultimate Rewards (UR) in terms of transfer partners. As a result, we recommend this option as an alternative.
3. There is an array of other options such as merchandize, shopping at Amazon and statement balances. However, these options offer a very poor redemption rate, even lower than 1 cent per point. We do not recommend you use your points this way, and we』ll just skip this in later discussion.
As you can see, it is critical to have a Citi ThankYou Premier or Citi Prestige if you are interested in ThankYou Rewards. For example, Citi Prestige cardholders even get a redemption rate of 1.6 cents per point, which beats all airline and hotel royalty programs. Consequently, it is recommended that you apply for a Citi Prestige for your long-term spending or whenever you plan to redeem your points. (For your information, Citi Prestige charges $100 equivalent annual fee.) This is especially true if you often fly with American Airline (AA)/US Airways (US) for domestic travel. The reasons are as follows. First, an equivalent annual fee at $ 100 is as low as that of Chase Sapphire Preferred (CSP). Second, the card offers 3x points on flights and hotels, 2x on dining and entertainment. Third, cardholders are able to redeem for AA/US flights at 1.6 cents per point all-year-around and enjoy themselves in AA/US lounges, and even in lounges provided by other airlines worldwide, say, China Airlines』 First class lounges.
1. Redeem for flights at fixed value
Our discussion in this section is limited to flight redemption, due to its higher redemption rate compared with other travel service including hotels. However, car rental is one exception. Sometimes, you get a lower price on thankyou.com than on websites of car rental companies or third parties. As for flight redemption, here we are going to show you how the system works. And we assume that you already have a Citi ThankYou Premier or a Citi Prestige that promises very good redemption value.
We searched a flight from Los Angeles to Newark on Nov 11, 2015 in the Travel Center. The result is shown in the following picture:
The prices shown here are identical with Google results. As a Citi Prestige cardholder, you may fly across the US continent with American Airlines for about 10,000 points. That equates 1.6 cents per point. And you』ll earn around 2,500 miles with this trip. It is suggested that you search for your preferred flights on Google.com before booking tickets in ThankYou system, due to limited search ability of the latter.
Citi also offers 「Points+ Cash」 payment option for those who do not have enough points for a ticket or prefer to save points for future use. You may change the number of points you wish to redeem as you like. The following picture shows the screen where you select payment options after you choose a certain flight.
As you can see, with Citi Prestige, you redeem 5K TYP for $80. That equates 1.6 cents per point.
There is one thing I』d like to clarify here. Many people are not aware of the difference between point redemption and miles redemption. Let us explain a little bit with the LA-Newark flight example. Apart from a 12.5K ticket, you also earn additional 2,500 miles (AA miles accumulation is based on travel distance) with the former. This is because TYP redemption can be simply regarded as booking by money, and you can earn miles with it; while award tickets don't earn miles. The additional 2,500 miles may save you around $40 in future booking.
However, unlike other rewards systems, TYP is often preferable to domestic flights redemption. One reason is that miles can get better value when redeemed for international flights rather than domestic ones. Another reason is about limited award seats availability. For example, I booked more than 10 round-trip domestic tickets in the past two years (because my girlfriend lives in another city). I got a one-way award on UA and another award on US. Other times I booked non-award tickets with TYP or cash (before I got my Citi Prestige).
Overall, it is still a good choice to redeem your TYP for AA/US flights. You don』t need to worry about awards availability, or to feel concerned about whether you have enough points for a ticket. In addition, you earn miles with redeemed flight. Anyway, it remains a practical, flexible and reliable option for those ones in need despite of its restricted redemption value.
Overall, it is still a good choice to redeem your TYP for AA/US flights. You don』t need to worry about awards availability, or to feel concerned about whether you have enough points for a ticket. In addition, you earn miles with redeemed flight. Anyway, it remains a practical, flexible and reliable option for those ones in need despite of its restricted redemption value.
2. Transfer to airline and hotel loyalty programs
The ThankYou Points now transfers to its airline and hotel partners. The list of partners and corresponding transfer ratios are shown in the table below.
| | Alliance | Ratio |
| --- | --- | --- |
| Eva Air | Star Alliance | 1000:1000 |
| Singapore Airlines | Star Alliance | 1000:1000 |
| Thai Airways | Star Alliance | 1000:1000 |
| Avianca Life Miles | Star Alliance | 1000:1000 |
| Turkish Airlines | Star Alliance | 1000:1000 |
| Flying Blue | SkyTeam | 1000:1000 |
| Indonesia Air | SkyTeam | 1000:1000 |
| Asia Miles | OneWorld | 1000:1000 |
| Malaysia Air | OneWorld | 1000:1000 |
| Qantas Airways | OneWorld | 1000:1000 |
| Qatar Airways | OneWorld | 1000:1000 |
| Etihad | None | 1000:1000 |
| Virgin Atlantic | None | 1000:1000 |
| Jet Airways | None | 1000:1000 |
| JetBlue | None | 1000:1000 |
As for transfer time, the website says that it may take up to 14 days to complete the transfer while no defined transfer timelines are provided for each partner program. Unlike its competitors UR and MR, none of the transfers from ThankYou accounts were instantaneous, according to data points online.
Hilton is currently the only hotel partner of Citi. We do not recommend transfer to Hilton loyalty program provided low redemption value of Hilton HHonors points. However, sometimes HHonors points get good value when redeemed for stay at low category hotels outside U.S.. In view of sign-up bonuses of co-branded credit cards, you may as well save your ThankYou Points for other better options.
Here we』ll cover Citi』s all airline partners according to its alliance membership. For detailed overview of each airline, just click the subtitles.
2.1. Star Alliance
One highlight of Singapore Airlines KrisFlyer is that it offers both business and First class awards on Singapore Air』s own flights, including flights in the A380 suites. This program remains one of the best transfer options in spite of high fuel surcharges. This is especially true now with a dramatic drop in oil price and a 15% discount on awards on Singapore Air』s own flights.
We recommend following routes if you are thinking of booking awards on Singapore』s own flights:
US West Coast- Hong Kong: economy/business class/First class flights for 25,500/63,750/70125 ThankYou Points + $ 50 fees
US East Coast- Europe: economy/business class/First class flights for 17,000/48,875/57,375 ThankYou Points + $ 200 fees
In addition to awards on its won flights, Singapore Airlines also offers domestic awards on United Airline for 25K miles round-trip in economy or 40K miles round-trip in business class with no fuel surcharges. In comparison, it costs 25K and 50K MileagePlus miles for the same trips.
If you are interested in international flights between China and U.S., you may consider awards on UA. Unlike All Nippon Air and Air Canada, United Airlines does not impose fuel surcharges. For this route, one-way economy/business class/ First class flight costs 45K/87.5K/100K, respectively. However, United Airlines would charge less for the same routes.
Thai Airways (TG)
Thai』s Royal Orchid Plus frequent flyer program seems kind of shabby despite of good service provided Thai Airways. The mileage prices are high even for awards on Thai』s own flights. Not to mention the outrageous fuel surcharges. For example, Thai charges 35K miles for roundtrip from the China to Bangkok, compared to 20K miles with Air Canada, 40K miles with United Airlines. And fuel surcharges imposed by Thai wipe out any savings on this route. In conclusion, this program should be at the bottom of your list for airline transfer partners.
Eva Air (BR)
Taiwanese carrier Eva Air is a well-operated airline that offers both satisfying service and facilities. Its award chart shows the mileage prices for a one-way flight between China and US:
| | | | |
| --- | --- | --- | --- |
| | Economy | Business Class | First Class |
| Eva Air | 50/55k | 75/80k | — |
| Star Alliance partners | 57.5k | 87.5k | 105k |
For round-trip flights, double the miles required for one-way travel. It is stated that one stopover in each direction is allowed for round-trip awards while no stopover is allowed for one-way. Typically, one-way flights cost $80- 100 including fuel surcharges and taxes. The overall performance of Eva』s award chart is deemed as mediocre, but you may get better value by including stopovers in your itineraries. One downside is its difficult search engine. The searching results show flights on up to 7 days at a time, and even flights on a single day under most conditions. It is even troubling when it comes to booking awards on other Star Alliance carriers, you have to call the ticket center.
2.2. OneWorld Alliance
Asia Miles
Like Air Canada, Cathay Pacific (CX) has separate rewards program named Asia Miles and frequent flyer program named Marco Polo.
Its fuel surcharges can be fierce, but you may avoid them by redeeming awards on America Airlines, Japan Airlines or Qantas, depending on your itinerary.
As for single-carrier awards, it saves miles by booking round-trip awards than separate one-way awards. And short-to-medium haul flights can often get good value.
A round-trip award between China and US that covers 5000- 7500 miles is priced at 60K miles, cheaper than awards on three major US-based airlines. For your information, the distance between large cities like Beijing, Shanghai and US cities are within this coverage.
Qantas (QF)
Qantas』s frequent flyer program is not as well-rated as the carrier itself. High mileage prices and high fuel surcharges are the main reasons.
However, it is still useful when you try to search awards on OneWorld Alliance members, especially American Airlines.
One good redemption option may be short-haul domestic awards on American Airlines. The award flights that cover 0-600 miles and 600-1200 miles are priced at 8K miles and 12K miles with no fuel surcharges, compared to 12.5K charged by American Airlines. In this sense, this option serves as a good alternative when you do not have enough British Airways miles for awards on AA. In addition, it is said that you may get pretty good value by redeeming for awards on Emirates and Fiji Airlines.
I do not have much experience with Qantas program. Your comments are more than welcomed.
Qatar Airways (QR)
Middle East-based Qatar Airways is one of the most luxurious airlines in the world. However, its award charts are beaten by British Airway in short-haul flights and American Airlines in moderate-to-long distance travel.
The miles required for awards on Qatar』s own flights can be calculated with Qcalculator. As mentioned above, Qatar』s award charts are much less competitive than that of American Airlines, because a transfer at Doha is often required for many awards, which adds up the flight distances as well as mileage prices. This is true when you fly from U.S. to most destinations worldwide. However, things may change if you fly from the Middle East. And there are times when you do save miles on certain routes with Qatar. For example:
North America- Middle East/India: Qatar 35K/40K vs. AA charges 45K.
Middle East- India: Qatar 13K vs. AA 17.5K.
Within Middle East: Qatar 7K vs. AA 17.5K.
As you can see, the advantages of Qatar miles are limited to routes between North America and Doha as well as between Middle East and India. You』d better save your miles for awards on AA otherwise. Notably, business/First class awards on Qatar』s own flights are priced at twice or three times the miles required for economy awards, making the award charts even shabby.
I am not sure whether Qatar imposes additional fuel surcharges on its award tickets. Anyway, I do not recommend transfer to Qatar Airlines.
Malaysian Airlines (MH)
We may as well skip Malaysia Air due to significant safety concern.
2.3. SkyTeam
Flying Blue is the frequent flyer program that created by Air France and KLM (Royal Dutch Airlines). There are few routes between China and US that are worth using Flying Blue miles. A one-way economy award from China to US costs as much as 40K miles. However, this program does offer some sweet spots on its routes within US and Europe. In general, the highlights of this program include:
Regular Promo Awards: Promo Awards are discounted award tickets that save you anywhere from 25% to 50% on Award Miles. And most of these are originating from Europe to other destinations worldwide. With 50% discount, it costs only 20K miles to fly from China to Europe as one-way. It is still a good deal provided $ 90 fees.
North America – Hawaii: 15K for one-way awards on Delta. By comparison, UA and Delta charges 22.5K for the same route, while 17.5K are required on AA during off-seasons.
Within North America: 12.5K for one-way awards. North America is defined as United States (excluding Hawaii), Canada and Mexico. By comparison, UA, AA and Delta have more detailed award charts on similar routes within North America. For example, they usually charge 17.5K on flights to Mexico. A competitive price as low as 12.5K is only available on AA awards during off-seasons.
It is notable that Flying Blue does imposes fuel surcharges, but you may avoid it by redeeming for awards on Delta!
Indonesia Air (I8)
Indonesia Air has seen dramatic improvement in the past few years. Consequently, it gets the highest 5-star rating, in contrast with 2-star rating several years ago. However, I am not able to check its frequent flyer program due to certain unknown technical problems. And that』s it.
D. Non Alliance Airlines: Etihad, Virgin America, Virgin Atlantic
Etihad Airways is among top three luxurious airlines based in the Middle East. Although its award chart seems slightly shabby at a first glance, the fact is that it can be as generous as AA on awards operated by AA. For example, Etihad offers 35K/55K/67.5K mile award flights in economy/ business class/ First class from China to US. It is worth booking whenever the awards are available. Etihad also offers 50K mile awards on ANA in First class from West Coast to China. Please see our A Beginner』s Guide to Etihad Airways (EY) Miles for detailed information.
2. Virgin Atlantic(VS)
Virgin Atlantic imposes high fuel surcharges on award flights. However, here are a few decent options for you to avoid fuel surcharges.
Hawaiian Airline : 20K for round-trip awards on Hawaiian Airlines from West Coast to Hawaii.
Delta: good redemption rate on routes within North America and on Europe-US routes, e.g. 40K for LHR- JFK round-trip.
ANA: 12K for round-trip awards on ANA within Japan
Virgin America: as for short-haul and medium-distance travel, Virgin America offers better deal on domestic awards than UA, AA and delta. A round-trip flight between East and West Coast costs 25K, the same as that of awards on UA, AA and delta.
One downside of Virgin Atlantic』s loyalty program is that you have to call the customer service for redemption.
3. Conclusion
Briefly, Citi ThankYou Rewards program has upgraded itself after introducing airline transfer partners. And redemption for flights at fixed ratio option offered to Citi Prestige and Premier cardholders also helps ramp up competition against Chase and Amex. Here we summarize our redemption recommendations.
Redeem ThankYou Points for flights. With a Citi ThankYou Prestige card, you get a value of 1.6 cents per point without troubles of booking awards.
Transfer to airline loyalty programs including Singapore Airlines KrisFlyer, Asian Miles, Flying Blue, Etihad Guest and Virgin Atlantic』s Flying Club miles.
---
If you like this post, don't forget to give it a 5 star rating!