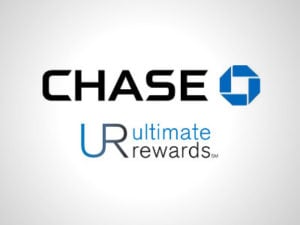 Chase Ultimate Rewards (UR) are arguably the most valuable transferrable points currency due to the number of products that can be used to acquire points, the breadth of their transfer partner redemption options, and their baseline value of 1.0 cent per point (cpp) when redeemed for cash. In Part 1 of this chapter on Chase UR, we focus on how to earn UR. If you are interested in how to redeem the UR you have already acquired, head over to Part 2 – Burning UR.
There are four ways to earn UR, as described below.
1. Credit Card Sign-Up Bonuses
Credit card sign-up bonuses are easily the fastest and most efficient way to earn UR. There are currently six credit cards offered from Chase that have the ability to earn UR through a sign-up bonus. Click on each link for our review of the product.
Credit Card
Sign-Up Bonus & Requirements (current)
Sign-Up Bonus (best ever)
Chase Freedom
$150/15,000 UR, $500 in 90 days
2,500 UR for adding AU
$200/20,000 UR
2,500 UR for adding AU
Chase Freedom Unlimited
$150/15,000 UR, $500 in 90 days
$25/2,500 UR for adding AU
$300/30,000 UR
$25/2,500 UR for adding AU
Chase Sapphire Preferred
50,000 UR, $4,000 in 90 days
5,000 UR for adding AU
70,000 UR
5,000 UR for adding AU
Chase Sapphire Reserve
50,000 UR, $4,000 in 90 days
100,000 UR
Chase Ink Preferred (business)
80,000 UR, $5,000 in 90 days
100,000 UR
Chase Ink Cash (business)
20,000 UR, $3,000 in 90 days
30,000 UR
As of this writing, you would earn 245,000 UR if you applied for each of the above signup bonuses. If you were to wait for the best-ever known offers for each product before signing up, you would earn 360,000 UR! See Chase UR Part 2 – Burning UR for more details on redemption options. Note that sign-up offers come and go all the time, and offers may be better or worse in the future.
The no-annual fee Freedom and Freedom Unlimited accounts actually earn cash back. However, if you have a premium travel card like the Sapphire Reserve or Sapphire Preferred, the points can be transferred from the Freedom/Freedom Unlimited accounts to the premium account and used to book travel, or transferred to travel partners. This is described in Chase UR Part 2 – Burning UR.
2. Daily Credit Card Spend and Bonus Point Categories
Chase issued credit cards have different UR-earning rates depending on where you use the card. A description of the earning rate of each of the products is described below. The Chase Ink Plus (discontinued) has been added to this table due to its earning potential even though it is no longer available for new applicants.
| Credit Card | Bonus Category Earning Rate (per dollar spent) | Non-Bonus Category Earning Rate (per dollar spent) |
| --- | --- | --- |
| Chase Freedom | 5x UR in merchant categories that rotate quarterly, up to $1,500 spent per quarter | 1x UR |
| Chase Freedom Unlimited | None | 1.5x UR |
| Chase Sapphire Preferred | 2x UR on dining and travel | 1x UR |
| Chase Sapphire Reserve | 3x UR on travel and dining | 1x UR |
| Chase Ink Preferred (business) | 3x UR on travel, shipping, internet, cellular, cable and online advertising | 1x UR |
| Chase Ink Cash (business) | 5x UR at office supply stores, internet, cellular, and cable, up to $25,000 spent annually; 2x UR on gas and restaurants | 1x UR |
| Chase Ink Plus (business) | 5x UR at office supply stores, internet, cellular, and cable, up to $50,000 spent annually; 2x UR on gas and hotels | 1x UR |
You won't earn many UR by using your Chase card for spend in non-bonus categories. Therefore, let's focus on maximizing spend in bonus categories. One great way to do this is by purchasing merchant gift cards from retailers in one of the bonus categories to places you already spend money, such as restaurants, Netflix, or the movies. For example, you can buy TGI Fridays or Applebee's (among others) gift cards at Office Max, which earn 5x UR on the Ink Cash and Ink Plus. If you were already going to eat at those restaurants, you just turned 1 UR per dollar spent with your Chase Freedom (for example) into 5 UR per dollar spent.
Office Max/Office Depot also sell Visa, Mastercard, and American Express giftcards. You can purchase those with a 5x earning card, then use the giftcards for ordinary, non-bonus spend. Frequent Miler has a great post on using this method to earn 5x UR everywhere.
Many bonus-UR earning categories have annual caps. For example, the UR-earning capability of Ink Plus at office supply stores is limited to the first $50,000 in spend per cardmember year. Chase makes it easy to track where you are relative to this cap. Simply login to the Ultimate Rewards account you want to track. On the right side of the page will be a breakdown of your earnings for the year in capped bonus categories.
Chase allows you to have multiples of the same product by downgrading accounts with an annual fee to those with no annual fee. For example, if you don't want to pay the annual fee on your Sapphire Preferred, call Chase to downgrade to either a Freedom or Freedom Unlimited. That means the $1,500 cap in 5x spend you have on one Freedom can be multiplied by the number of Freedom accounts you have. I currently have four Freedom cards acquired by product changing other accounts. This equates to $6,000 in 5x spend per quarter, equal to the earning potential of 30,000 UR per quarter. Best of all, that 5x comes without an annual fee! Because of this, I consider the Chase Freedom to unquestionably be the most valuable no-annual fee product available from any financial institution. 
The quarterly bonus categories with the Freedom are extremely practical for everyday spend and often include grocery stores, gas stations, Amazon.com purchases, restaurants, online shopping, etc. The "5x Everywhere" method described above can be replicated in many of these categories where Visa or Mastercard giftcards are sold, such as grocery stores or gas stations. An example of the 5x categories from 2016 is provided below.
You must activate the bonus category each quarter, on each individual Freedom account, before you become eligible to earn 5x UR. To do this, log into your Chase.com account and click the "5% Cash Back status Activation" link shown for each account, as shown on the bottom of the image below.
Chase makes it extremely easy to track the status of your 5x spend every quarter. Simply click on the "Ultimate Rewards" link associated with each account. The spend tracker will then show on the right side of the page under "Your 5% Cash Back Earned":
3. "Shop through Chase" Ultimate Rewards Shopping Portal
Chase offers the ability to earn bonus UR by making purchases at 257 different merchants through their online shopping portal. To access the portal log into your UR account, click on "Earn Points" at the top of the page, then click "Shop through Chase" in the dropdown menu.
All UR-earning Chase cards are eligible to shop through the online portal. Because there are many different shopping portals with different rates, I always suggest going to Cash Back Monitor and searching for the best rate before using any shopping portal. Chase often offers bonuses over their standard point/cash back rates during holidays. It is almost Mother's Day, so they are offering fantastic rates on flowers, candy, etc. For example, you can currently get 30 bonus UR per dollar spent at ProFlowers. This is in addition to the base credit card rewards you would earn by using your UR-earning card. Just remember, you must use a Chase credit card in order to be eligible for these bonus rates!
Click on the merchant you want to shop with, and you will be redirected to their page. After you make a purchase, it can take up to 8 weeks to receive your bonus points. Once your bonus points have posted, they will be visible under your "Ultimate Rewards Activity" section of your Rewards Dashboard. Scroll down to "Bonus Rewards Activity" and the purchases should be visible once posted. There is no limit to the number of bonus UR you can earn with the Shop through Chase portal.
Always take note of exclusions for items that may not be eligible for bonus points, even if the merchant is listed on the Chase website. For example, new iPhones are often explicitly excluded from bonus portal points. Sometimes the points will still post, but if you will be out of luck if they do not post as Chase will not make this point correction for you.
4. Refer a Friend
Chase often offers the ability to earn a commission in the form of UR by referring people to the credit products that you currently have. Go to the Chase Refer a Friend website and enter your information to see if you are eligible to earn referral UR.
For example, I am currently eligible to earn 20,000 UR per referral up to 100,000 UR total for each of my Chase Ink Preferredand Chase Ink Plus accounts. If I can find 10 people to refer, that equates to 200,000 UR!
When I type in my Chase Freedom account information, I see that I am eligible to earn $100/10,000 UR per referral up to $500/50,000 UR per account. As I mentioned above, I have 4 Freedom accounts. That means I can potentially earn an additional 200,000 UR just from referrals for a no-annual fee card!
The ability to earn referral bonuses is often targeted, meaning not everyone will qualify. When you see the webpage below, it means that you aren't currently eligible to generate referrals. Referrals are available for the Ink cards, Freedom, Freedom Unlimited, Sapphire Preferred, United MileagePlus, Marriott Rewards Premier, and Southwest cards. Currently referrals are not available for the Sapphire Reserve.
Referral link can be sent via email, Facebook and Twitter. Sometimes it takes Chase days to send an email (they quote it can take up to 7 days). Twitter links generate instantly, so we recommend generating links via that route. On the image above, look for the "Email, Facebook, or Twitter" icons. Click on Twitter, then copy and paste the link generated for you to share with friends. Note that you do not need to have a Twitter account in order to generate a link using this method.
Your referral points will post after the person who used your link is approved and makes their first purchase with the new card. It can take up to 8 weeks for these points to post to your account. However, once your friend makes their purchase, the points will be visible as pending on your Ultimate Rewards Summary page (described above).
Conclusions
There are many products and methods available to earn UR. The strength in earning rewards with this transferrable points currency is with signup bonuses, bonus category spend, referrals, and shopping through the Chase shopping portal. Now that you're an expert in earning Chase UR, check out our next installment in the Guide to Transferrable Points Currencies: Chase Ultimate Rewards Part II – Burning UR for information on how to spend your hard-earned points.
Questions? Leave them in the comments section below!
---
If you like this post, don't forget to give it a 5 star rating!