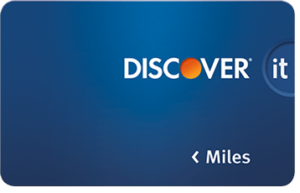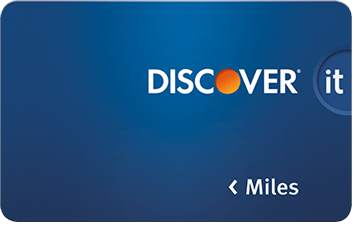 Discover it Miles Credit Card Review
2019.7 Update: The sign-up bonus and referral bonus are both $100 now (previously $50).
Application Link
Benefits
$100 offer: earn $100 statement credit after making one purchase within 3 months.
Earn 1.5 Miles per $1 spent on all purchases. 1 Mile worth 1 cent if you redeem for travel statement credit. So it's equivalent to 1.5% cash back on everything.
Double all Miles you've earned at the end of your first year, including Discover Deals. In other words, this card is 3% cash back on everything for the first year. Starting from 2018, the sign-up bonus and referral bonus will be granted as statement credit instead of cash back, so the they will not be doubled.
Refer a friend: You can earn $100 for every approved account you refer, up to a maximum of $500 per calendar year. The sign-up bonus from these referral links is $100.
No foreign transaction fee.
No annual fee.
Disadvantages
This is a Discover card, which is not as widely accepted as Visa or MasterCard.
The reward point is called "mile", but don't be fooled, it cannot be transferred to any airlines mile; instead, the "mile" can only be used to redeem for travel statement credit at 1 cent/point.
Recommended Application Time
You must wait for a year before apply for a second Discover card.
You can only have at most 2 Discover credit cards.
We recommend you apply when you have a credit history of one year.
Summary
Discover it Miles is very useful in the first year because of the 3% cash back on everything. Besides, cash back earned from Discover Deals is also doubled makes this card even better in the first year. However, after the first year, 1.5% cash back on everything is not impressive compared to Citi Double Cash (DC) which earns 2% cash back everywhere with no annual fee. On the other hand, some credit cards offer more than $500 sign-up bonus (see Top Credit Card Sign-Up Bonus), which makes Discover it Miles not as valuable in the first year as them if you do not have a lot of spending.
Historical Offers Chart
Application Link
---
If you like this post, don't forget to give it a 5 star rating!