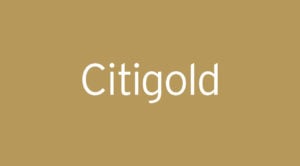 Citigold Checking Account Review
2021.7 Update: The $1,500 offer is still alive, and the new deadline is 2021.10.04.
Application Link
Benefits
$1,500 sign-up bonus! Please read below for the requirements to get this bonus. The deadline for this offer is 2021.10.04.
No nonthly fee.

In order to be eligible, you must maintain $200,000 in combined average monthly balance in all eligible deposit, retirement, and investment accounts.

Free access to non-Citi ATM.
$0 Early Termination Fee. So you can close your account at any time, or you can downgrade it to the basic version checking account.
If you have Citigold checking account, the annual fee of Citi Prestige will be lowered from $495 to $350. The $350 annual fee remains even if you close your Citigold account thereafter.
You are not able to use credit cards to do the initial funding any more.
Bonus Requirements
This bonus is only available for new clients. Those who currently have a Citi checking or savings account, or have closed an account within 180 days are not eligible for this offer. Those with a Citi credit card are not exempt from these rules.
You need to open both checking and savings accounts.
Within 30 days of opening your account, deposit $200,000 in New-to-Citibank funds between the new checking and savings accounts. Maintain a minimum balance of this amount between the checking and savings accounts for 60 consecutive calendar days.

Note: only the regular savings account counts, the new product "Citi Accelerate Savings" with higher interest rate does not count.
Different Citi Checking Accounts
Citigold Account Package (this post)
Access Account Package
Here is a comparison and contrast on the official website.
Summary
Citigold used to be available to everyone as long as you are willing to pay the monthly fee. However, after Nov. 2016, Citigold requires a balance of at least $200,000 to maintain the account. Now only rich people can consider this account. The $1,500 bonus offer seems nice, but requiring $200,000 in checking or savings account (not including brokerage account!) is insane in my opinion. The equivalent APY is about 4.5%+ if the fund is in the account for exactly 60 days, and lower if the funds is stuck there for longer.
Application Link
---
If you like this post, don't forget to give it a 5 star rating!