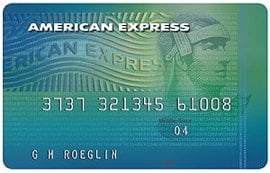 True Earnings Card from Costco and American Express Review
Application Link
Benefits
Earn 3% cash back at US gas station (including Costco gas station); 2% cash back at US restaurant and eligible travel spendings; 1% cash back on other purchases.
No annual fee if you are a Costco member.
With this card, you can get access to Amex Offer, which usually offers very good discounts at some stores, such as: spend $15 or more and get $5 back at Walmart; spend $75 or more and get $25 back on Amazon.com.
Disadvantages
There's no sign-up bonus.
Only first $4,000 purchases per Annual Reward Year (12 billing periods in a row beginning with the one that includes January 1st) at US gas station can earn 3% cash back, after that you can only earn 1%.
This credit card is on American Express Network, not Visa or MasterCard, so some small restaurants may not accept it.
The 3%/2% bonus categories are limited within the United States. Well, the Foreign Transaction Fee exists anyway, so better not use it outside the US.
You will get your cash back as Costco annual coupon, although you can redeem them for cash at Costco, it is still a little painful.
Recommended Application Time
You can only get the welcome bonus once in a lifetime, so be sure to apply when the historical highest offer appears.
AmEx doesn't care about the number of hard pulls.
You can try to apply for it when you have a credit history of 6 months.
Summary
There's really no highlight for this card: no sign-up bonus, the highest cashback is 3% on gas station but it's not as good as Sallie Mae (SM) 5%, it doesn't even have a bonus cashback for Costco itself, only 1%, so basically this credit card is not a good card to have. Since Costco is Wholesale and not a supermarket, what is the best card to use at Costco? When it still has the relationship with AmEx, the best card is FIA 2% or SPG 1x (~2%). When it only accept Visa credit card after 2016.4.1, there will be no specifically good personal credit card to use, I think the best will be Freedom/CSP 1x (~1.6%).
Historical Offers Chart
This card is discontinued in 2016.6.20.
Application Link
---
Share this post with friends
If you like this post, don't forget to give it a 5 star rating!