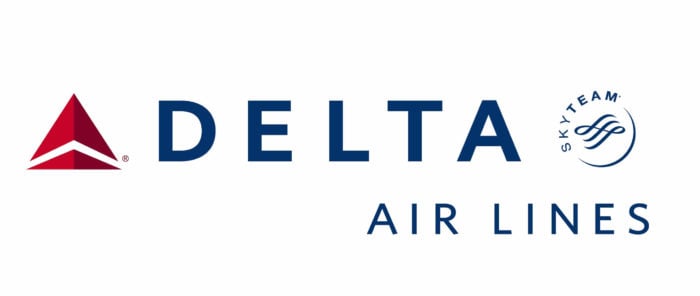 Three Major Airlines: UA,AA,DL. The mile guides for the former two have been introduced before, where goes the indispensable DL? Today in this post, we will introduce the elementary mileage knowledge of Delta Air Lines (DL). The previously well-know SkyPesos, can we get rid of it now?
1. How to Earn Delta SkyMiles
1.1. Taking the flights
Delta and UA are two money doctrine…both of them changed the policy to revenue based award chart from 2015: determine the bonus miles accumulation number by the grade of the Membership and the price of the tickets
Members of Ordinary, Silver, Gold, Platinum, and Diamond will earn the awards miles as per the 5x,7x,8x,9x,11x of the price respectively.
1.2. Co-branded credit cards
Delta and Amex issued the following three co-branded credit cards:
The sign-up bonus of the three Cards are not conflict with each other, for the friends who want to earn SkyMiles, it』s enough to sign-up the former two for one time. if you were the frequent traveler of Delta and want to upgrade your membership, you can consider the last 450 annual fee card.
All of the three cards have MQD Waiver function: For each calendar year when your spending reached 25k ,the MQD requirement on your Delta account of that year will be waived.
Besides Amex, Delta also co-introduced SkyMiles Debit Card with SunTrust bank: earn 1 point per $1 spend, Delta spend 2x with $75 annual fee can earn maximum 4000 miles each month(there are no cap previously). We don』t highly recommend it because of the annual fee and the cap of each month.
1.3. Transfer Points from MR and SPG
Among the four points system,both Membership Rewards and SPG points of Amex can be transferred to Delta, and all points transfer ratio are 1:1. When SPG transfer up to 20000 points , it will reward you more 5000 points.
1.4. Shopping, dinner and car rental
Same as the other Airlines, Delta also keeps partnership with Cartera and RewardsNetwork, it can earn additional bonus points by online shopping portal and dining respectively.
2. How to Use Delta SkyMiles
2.1. Delta Award Chart
There is not a clear-cut Award Chart on the website of Delta, there have had at the beginning of the year, but removed later. But it』s still easy to get the minimum required points of redemption according to the research. Below is a Award Chart made by ourselves, base US as the center, units are k, and all are the required miles of single-trip redemption:
| Between Main US, Alaska, Canada and | Economy | Business/First |
| --- | --- | --- |
| Main US, Alaska, Canada | 12.5 | 25 |
| Hawaii | 22.5 | 40 |
| Caribbean | 17.5 | 30 |
| Mexico | 17.5 | 30 |
| Central America | 17.5 | 30 |
| South America 1 | 22.5 | 40 |
| South America 2 | 30 | 62.5 |
| Europe | 30 | 62.5 |
| Middle East | 40 | 70 |
| India | 40 | 70 |
| Asia 1 | 35 | 70 |
| Asia 2 | 40 | 70 |
| Oceania | 50 | 80 |
| Africa 1 | 40 | 70 |
| Africa 2 | 50 | 80 |
This chart is mainly the required miles of redemption departing from US to the world at large. The usually complained Delta for its changeable required miles of redemption, personally i believe that it is because Delta classified too much of the redemption grade, they add many levels even in the least area between Saver Level and Standard, on the top also have peak levels…yet the tickets in which grade are totally decided by Delta, so it comes out that the tickets of the same journey have many redemption ways, so its OK for you to just care for the minimum redemption demand.
We also made one Delta World Wide Award Chart , just for your reference, the units of the Chart are also k, on the same table, above is Economy, below is Business. Same with the plan of Flying Blue, this Chart is totally manual made, and maybe there are bugs, we welcome your comments for our demerits~
2.2. Redemption within Regions
This problem is worthy for the discussion, because it is not reflected in the above two Award Charts. Simply put, the required miles are less compared to the marked miles of the above Award Chart when you redeem some short flights with Delta miles. Here we mainly talk about the redemption issues of two regions: US Continent and Asia 1( include China, Japan,South Korean).
1. US Domestic
Even though there are 12.5k miles required for single-trip within the North America, but in fact the required miles are less than that for some short routes, for example: San Francisco(SFO-Los Angeles(LAX)
Even though it can』t compare to the 4500 single-trip of BA, but still better than UA 『s 10k and AA 『s 12,5k. Besides SFO-LAX, there are also some other short airlines whose discount is lower than the standard redemption.
2. Asia 1 area
This is a really complicate area…even though we wrote 15k for single-trip in the Award Chart, but in fact this area is divided into three sub region: Mainland China, South Korean&Japan, Taiwan,and the redemption is also variable between intra-Asia areas and inter-Asia areas:
Domestic Mainland China: Economy/Business starts from 6k/7.5k respectively, standard redemption is 15k/17.5k
Inter-Japan & South Korean: starts from 7.5k, standard redemption is 15k
Mainland China, Japan &South Korean, Taiwan: for the airlines of the three Asia regions, Economy starts from 17.5k and Business starts from 30k, It seems impossible.
But the highlight is:short airlines of domestic Mainland China and inter-Japan&South Korean!
For example: I searched the following cheap short airlines: Canton-Xiamen, Canton-Haikou, Chengdu-Kunming,Soul-Tokyo
But then i thought for a while…it』s better to take the high speed rail in domestic if there were_(:з」∠)_…
If you ask me if i had 6k single-trip like Beijing-Shanghai…hei hei, NO Comment!
2.3. Award tickets within Sino-US
For Sky Alliance where Delta homes in, Sino-US Airlines are quite vigorous. Now there are Delta, Korean Airlines,China Eastern Airlines,China Southern Airlines who run the trans-Pacific Airlines. If you count China Airlines of Taiwan, it will be five.
So generally speaking, if you search the Sino-US round-trip tickets, you can direct search on the website of Delta, different from AA whose redemption need to borrow the help of search engine of BA. The required miles of Sino-US redemption are same with UA: Economy 35k, Business 70k.
For Sino-US redemption, besides the fuel surcharges which we will talk about below, there is also a blackout dates issue. Simply put, Delta blocked some trans-Pacific award tickets of KE and CZ on some dates. But generally speaking, it』s moderately fine on the quantity of Sino-US award tickets searched on Delta.
2.4. Fuel surcharges(YQ)
UA and AA are really good airlines from the perception of now…UA don』t have the concern of YQ, AA also don』t have the YQ concern except BA redemption. But Delta miles redemption doesn』t mean that all Airlines need the YQ:
Delta redeem with itself
Redeem Aeromexico(AeroMexico, AM)
Redeem Korean Air,KE
Redeem domestic flights of China Southern Airlines(CZ), China Eastern Airlines(MU)
For us who are based in North America,it's will be good if Delta don』t need YQ redeem with itself.
2.5. Recommended redemption routes
Same with our Beginner's Guide to Flying Blue Miles, here we recommend some useful award routes for you :
Sino-US 35k/70k Single-trip , pay attention that both China Southern Airlines and Korean Air have blackout dates problems, and both international airlines of China Southern Airlines and China Eastern Airlines need YQ
Short US domestic airlines
Short Mainland China domestic airlines( if you like taking by plane,ha ha)
Generally speaking, there are no highlights for DL miles redeem rate. But it』s better than previous, after all it upgrade the website, and you can also search out some award tickets on search engine.
---
If you like this post, don't forget to give it a 5 star rating!