The Experian (EX) official app now gives you free credit reports and alerts! When you change your address, get a new hard pull, get a new account, etc., it will notify you immediately! The only drawback is that you can not see the FICO credit score for free ($9.99/month). But you can actually see the EX FICO score in the new product CreditScorecard.com for free (which does not offer a complete credit report)! So now we can get comprehensive information from the most important credit bureau EX!
Download Links
Screenshots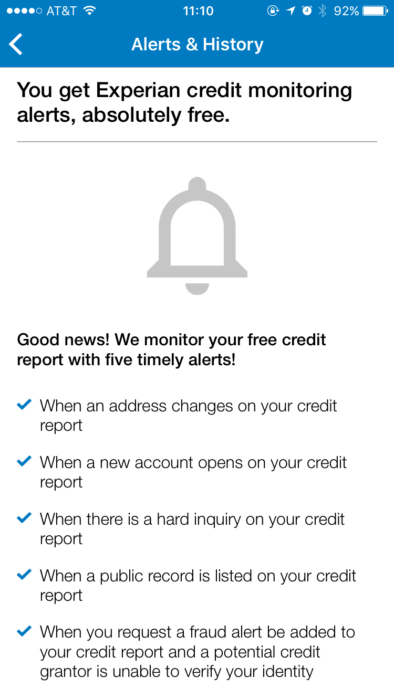 HT: reddit.
---
Share this post with friends
If you like this post, don't forget to give it a 5 star rating!