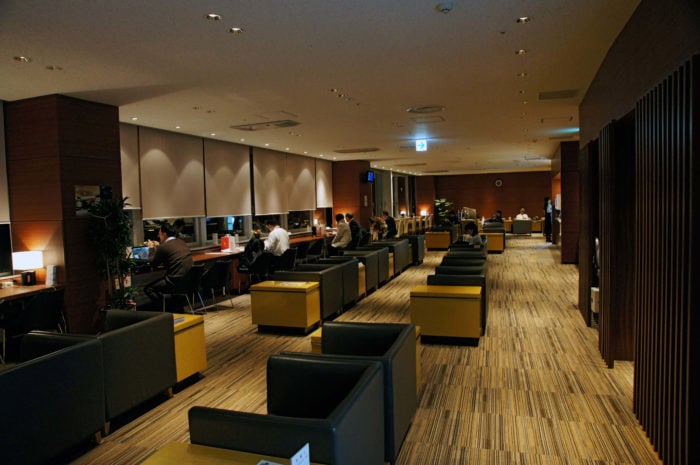 I think you have experienced torture waiting for a long time in the airport lounge which is crowded and noisy, lacking of food and drinks. Actually, the waiting lounge is an annoying place when you arrive at the airport too early or you have to wait due to the delayed flight.
At the same time, passengers in the first class and the business class are likely to have a rest in the lounge, enjoying drinks and snacks and waiting for ground service to report boarding information. Does that sound cool? Actually, they still need to look at the flight information screen by themselves, as ground service has so many passengers in the lounge to take care!
However, you don』t need to buy flight tickets of two classes through a high payment in many cases, and you can also enjoy the services in the waiting lounge, which is a kind of benefit actively recommended by many credit card owners. So we will make a summary for you to introduce some credit cards with the benefit of airport lounges.
Notes:
PPS card of Amex Hilton Surpass is a kind of the most basic Membership. Its cardholder should also pay 27 dollars to acquire the admission;
Citi Prestige Card permits you to bring two fellow travelers for free, according to its regulations. However, some waiting lounges possibly established respective regulations which are not totally in accordance with Terms of Prestige. Thus, you』d better check the policies of your waiting lounges before bringing in your fellow travelers;
Lounge Club Under the Ritz-Carlton Rewards establishes a policy that you can bring in your fellow travelers, but I cannot look for relevant information among Terms or the website of Lounge Club. According to some bloggers, the policy regulates one fellow traveler for free, which is to be verified;
Cardholders of MileagePlus Club can have a rest in the Business Class Lounge under the Star Alliance with the Boarding Pass, which is valid on that date, of Star Alliance and the Membership Card of United Club. If you want more detailed information, please refer to this page.
---
Appendix: Lounge Experience List (continuously updated)
In fact, there are possibly big differences existing in the quality of different lounges. As many of us certainly hope that there is a spacious and quiet lounge with sufficient food and drinks, we are trying our best to examine some loungesoueselfes in order to bring you a brief experience introduction with pictures. In a word, we want to find a better lounge for you.
Amex Centurion Lounge:
---
Share this post with friends
If you like this post, don't forget to give it a 5 star rating!