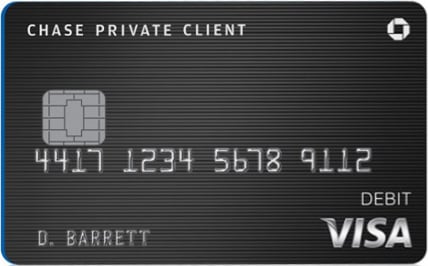 What Chase Private Client (CPC)?
Chase Private Client (CPC) is a kind of privileged client from Chase. When you become a CPC, there will be 2 Private Bankers serve you any time, they can answer your phones, reply to your emails, offer you investment suggestions, etc. It's more like a private consultant service.
What's the requirement to become Chase Private Client (CPC) ?
The basic requirement is that you need to have more than $250k assets in Chase. These assets don't have to be in cash, it can be stocks or ETFs.
What are the benefits for Chase Private Client (CPC)?
Since this is a credit card blog, we first introduce some credit card related benefits:
As a CPC, you can get some better offers for some credit cards than public offers. For example, the upcoming CSP public offer will be 50k, and you can get 60k if you are a CPC.
As a CPC, you are qualified to apply for JP Morgan Palladium credit card, this is a great card that directly compete with the AmEx Centurion Card (Black Card).
About the other benefits, since we authors here are not rich enough to become a CPC, we can only gather information from other places, and information is welcomed. Such as: 2 private bankers that serve you any time; you can get lower interest rate in business loans and home loans etc.; no wire transfer fee; etc…
It is said that CPC are immune to the Chase closing policy, however, this is not true, one of our readers got all his Chase accounts closed as a CPC, so you shouldn't do the things that Chase hates anyway.
---
If you like this post, don't forget to give it a 5 star rating!
[Total:

6

Average:

3.2

/5]