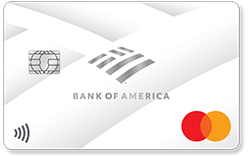 BankAmericard Credit Card Review
Application Link
Benefits
Introductory 0% APR for your first 15 billing cycles for purchases, and for any balance transfers made within 60 days of opening your account.
Introductory $0 balance transfer fee for the first 60 days your account is open.
No annual fee.
Disadvantages
No sign up bonus.
No rewards.
It has foreign transaction fee, so it's not a good choice outside the US.
Recommended Application Time
The time when you really need to borrow money from banks.

[New]

2/3/4 Rule: BoA will only approve you for at most: 2 cards per rolling 2 months; 3 cards per rolling 12 months; and 4 cards per rolling 24 months. Because their IT system hasn't been fully updated yet, you may not get declined because of this rule. Instead, you may get approved at first, and then the account will be closed because of "approved in error".

[New]

24 month churn rule: This card will not be available to you if you currently have or have had the card in the preceding 24 month period.
Summary
This card not only offer 0% APR, but also offer $0 balance transfer fee, which is quite nice. It is good for people who really need to borrow money from banks or who wants to do a balance transfer, and is not suitable for people seeking rewards.
Historical Offers Chart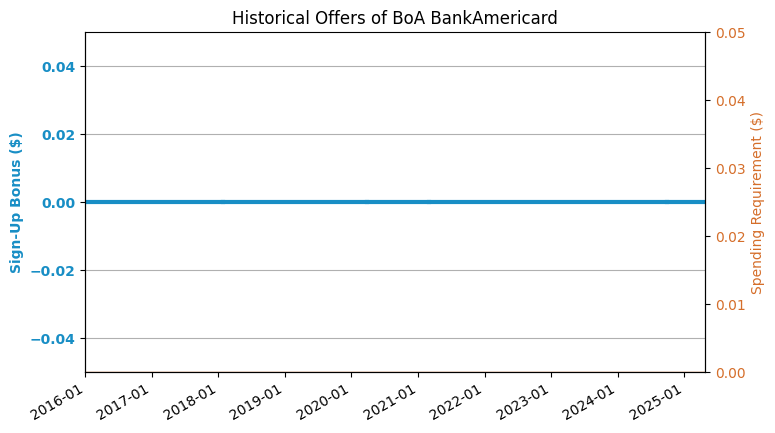 Application Link
---
If you like this post, don't forget to give it a 5 star rating!