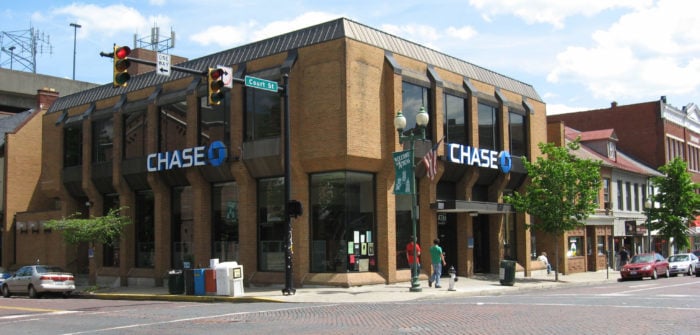 I. About Credit Card Application:
1. Is there a limitation for the number (or credit limit) in Chase cards?
Generally, there is no limitation of the number of card. But there is a limitation for everyone's total credit limit in Chase. A common reason for applicants being rejected lies in excessing the total credit limit. If so, you could transfer an amount of credit limit from other cards to get your new Chase card. The total credit limit in Chase is usually in line with your credit history as well your annual income.
2. What if my application for the Chase card is rejected?
You can call the public service telephone number in Chase: 888-245-0625 from Monday to Sunday after being rejected to apply for a reconsideration. To be more specific, you'll be required to provide your personal information for the staff to search for your application record. You could ask for another chance by saying "May I have a reconsideration?"
3. Can I apply for more than 1 Chase card a day?
Yes, you can. Of the multiple applications, you could have only one Hard Pull (HP).
4. Which credit bureau does Chase generally Pull?
Chase pulls Experian in most states and pulls TransUnion in some other states as well. The pattern is widely used in many banks: the pulling of credit bureau depends on the state. Sometimes, Chase pulls more than one credit bureau in a state.
5. What should I do when receiving a Decision Pending after application?
It is recommended to call the public service telephone number in Chase directly. You could start with "May I have your decision now?"
6. What does "Please call us as soon as possible" mean after application?
Congratulations. Your application is basically approved. You can call the public service telephone number in Chase to further verify your personal information.
7. What to do when receiving a letter for more detailed information?
Chase usually require your copies of SSN, ID, address, etc. Your application is basically approved when receiving these requirements. The only thing left is to further validate your information. When receiving this message (through phone calls or mails), you could directly go to branch demanding relevant materials for fax. To keep in mind, Chase rejects validations of checking/saving account statement addresses by other banks. The best validations are driving license or lease agreement.
8. Can I apply for a Chase credit card without SSN?
You could some time ago but not anymore.
9. What is Special Consideration?
When applying for a credit card in Chase Branch, you could ask the banker for a special consideration form if your deposit is above $10,000 to increase your application passing rate to some point (suitable for applying for the first chase card). You will possibly be rejected for your bad credit history. A good credit history is the key for getting your application approved.
10. Can I get the Chase credit card sooner?
Yes, you can. Chase can deal with urgent deliveries with ups next day air. When your application gets approved, you can ask the representative for an expedited shipping. There is a trick to get your credit card sooner: register an account before applying for a co-branded credit card, which only takes you a couple of minutes to do so but will save you a couple of days waiting for chase's automatic account.
11. When should I apply for a Chase Freedom?
You could directly try the branch special consideration when your deposit is above 10,000 and with an SSN. Otherwise, you should have a credit history of at least 6 months.
12. When should I apply for a Chase Sapphire Preferred (CSP)?
CSP means a visa signature with a lowest credit limit of 5000. Chase mainly focuses on the year of your credit history and the credit limit of other cards which possess a deposit of nearly 5000 or above as well as their years of credit history (at least 3 months). Otherwise, it is recommended to apply for it in at least one year and to use an Amex card for increasing your credit limit at the same time. It is also suitable for other visa signature cards issued by chase.
13. When can I get my sign-up bonus?
For chase cards, you should get your sign-up spending requirement done first and you'll get your sign-up bonus with the next statement.
II. About Rewards:
1. Is the Freedom a Cash Back card?
Why everyone is talking about points earned by Freedom? Indeed, Freedom will give you points named Ultimate Rewards Points. One point equals to one cent. If Freedom cashes back 5% quarterly, it means that $1 spending in each Category could get 5 points back per quarter.
2. Can I transform points earned by Freedom to CSP?
Yes, you can. When logged in your e-bank, click Ultimate Rewards on the right side of the website. You can see Combine Points in the list when clicking the points at the upper right.
3. Can I transfer my UR points to others?
Yes, you can. But it is not recommended. Selling and buying UR points are strictly regulated and observed in Chase. It is unnecessary to get caught and punished. In general, you can transfer your UR points to your spouse (better in the same address).
4. Can I transfer UR points to air tickets?
There are two ways to transfer UR points to air tickets. First, you can use points in Ultimate Rewards as cash to buy air tickets (one point=1.25 cents if you have CSP) which is not recommended for it can only be done in Ultimate Rewards whose search engines could barely find you with budget air tickets. Second, you can transfer you points to airline miles like United Airlines at the ratio of 1:1. Then, you can transfer the airline miles to air tickets in airline websites. See Introduction to Chase Ultimate Rewards (UR) for details.
5. Can I transfer my points earned by Freedom to airlines?
No, you can't if what you have is just Freedom. Only points belonging to CSP and Ink Plus could be transferred to Frequent Flyer Program (FFP). But you could transfer your points earned by Freedom to CSP or Ink Plus and ask them to further transfer the points to FFP.
6. I have got a Chase sign-up bonus before. Can I get another bonus when I apply for a new Chase card?
First of all, you can still get the bonus if the products you bought are different. For example, you can have the sign-up bonus for Freedom and the one for CSP together. Second, you can have another bonus 24 months after you got the last bonus for the same card (when you no longer keep it). It is not about when you cancel your card, all that matters for Chase is the time you got your last bonus.
7. What to do when I find a better sign-up bonus just after my application?
Matching offer is permitted by Chase. You can send a Secure Message in your online banking or call to match offer within 90 days since your application if you find a better public offer.
8. When can I receive a big offer in Freedom or CSP in Chase?
We have little idea yet. Generally, you can expect for big offers in Freedom at the middle or the end of the year. It has been a long time since CSP offered a big one. If you want to apply for it, just go for it.
9. Where is the entrance for "Shop through Chase"?
When you are in the website of Ultimate Rewards, click cards and move your mouse pointer to Earn Points above. You will see the entrance in the list.
10. When can I get the points after spending in "Shop through Chase"?
It takes a while to get your points. Just have some patience. You can send a secure message to consult for it if it takes too long.
11. Can I get points when purchasing in "Shop through Chase" using cards issued by other banks (including gift cards)?
According to the term and principles in Chase, I'm afraid you can't. But actually everyone has got their points. However, there is no room for argument if Chase decided to take back the points or stop to give you points.
12. Can I have a retention offer in Chase?
There is no harm trying. Chase is stingy and you won't get a retention offer for cards like CSP. For co-branded hotel or airline cards, maybe. You can call the number at the back of your cards.
III. Others:
1. Will there be an HP when requesting a credit limit increase in chase?
Chase will pull if the CLI is requested by you. And Chase will not pull if the CLI is done by itself.
2. What should I do when the credit card is cancelled by Chase?
Sorry for that. In general, you are in the Chase blacklist while your credit card is cancelled, permanently or for a couple of years. It is recommended that you apply for another Chase card in at least two years if the canceling is your very first time.
---
If you like this post, don't forget to give it a 5 star rating!