Recently awarded 5-Star by SKYTRAX, EVA Air has a very prestigious reputation among frequent fliers. During a recent trip to China I finally got the opportunity to get some first-hand experience on EVA Air's business class (Royal Laurel class), which turned out to be above and beyond. Compared with other airlines flying across the Pacific, EVA Air in my opinion has the overall best business class product between Asia and North America.
Redeeming for the flight
I used 95,000 ANA Mileage Club miles for a round-trip in business class between N. America and Asia. Such a redemption rate is incredibly generous, especially given how many open-jaws and stopovers you can add free of charge to your itinerary. The only caveat is that ANA does not allow one-way redemption and adds fuel surcharges on some of its partners. That means you really have to plan carefully for your entire trip.
Luckily changing the award ticket on ANA is easy as long as you keep routing, carrier, and class of service the same, so you could strategically book a return flight well in advance. Note that ANA is a transfer partner of American Express Membership Rewards program. I would say this is a terrific way to burn use your Amex points.
Since EVA Air is a Star Alliance member airline and does not block her award seats for partner redemption, you could redeem miles from United Mileage Plus, Air Canada Aeroplan, and Avianca LifeMiles to grab a business class seat on EVA's flight. Be sure to check out Awardhacker to get an idea of how many miles you need.
Flight information
Flight number: BR30
Aircraft type: 777-300ER
Origin: TPE, Taipei
Scheduled take-off time: 08:00 AM local time
Destination: JFK, New York
Scheduled time of arrival: 10:45 AM (+0) local time
Number of stop(s): 0
TPE airport
I left the hotel around 5:30 AM when there was literally no early morning traffic, so I arrived at TPE airport around 6 AM, well ahead of the departure time. Though it was only six o'clock in the morning, the airport was already filled with hustle and bustle. That said, EVA Air has dedicated counters for her elite members and business class passengers, so it didn't take me much time to check in (for some reason I could not check in online).
On my way to the security screen point I came across what supposedly is unique to TPE airport and EVA Air: a Hello Kitty-themed check-in area! Soon we will see Hello Kitty boarding area, Hello Kitty tug car, and Hello Kitty aircraft itself. Welcome to the world of Hello Kitty!
Curious, I stepped into the check-in area and checked out what is inside. There were some self-check-in machines. In the window displays were some Hello Kitty-themed items, such as aircraft models (with Hello Kitty painting on it of course) and pillows. So pinky isn't it?
After clearing security and immigration it was still about an hour away from official boarding time. So I went to the Infinity Lounge for a little while. The lounge wasn't particularly crowded possibly because it was very early in the morning.
About 30 mins before departure time I left the lounge for the boarding gate, where I ran into another Hello Kitty wonderland. This time it's a huge boarding area featuring Hello Kitty. My guess is that this gate is reserved exclusively for Hello Kitty flights. You could find the list of destinations of Hello Kitty flights here.
It was a short walk to my boarding gate and I arrived around 25 minutes before departure time. However nobody was lining up when I got there. Presumably everyone's already onboard? Man that's FAST …
The hard product
EVA Air operates two daily TPE-JFK flights with Boeing 777-300ER, the flagship aircraft in her fleet. On EVA's 77W, 39 business class seats spread out in a classic 1-2-1 reverse herringbone configuration, providing a decent amount of privacy and direct aisle-access for all seats. Needless to say EVA's business seating is among the best business hard products available in the trans-Pacific market.
A female flight attendant promptly led me to my seat 3K, a window seat in the front business cabin. Usually I would prefer seating in the front to stay away from the engine and the economy cabin, and to be among the first to order food. I have noticed that in some JAL and ANA flights certain food is so popular that it will run out quickly. To me it is never a bad idea to sit at the front.
Sitting on the spacious ottoman was a very solid blanket. To the right you could see some extra storage space.
At one point the boarding was complete and the cabin door was about to be closed. We were instructed to keep all of our loose items onto the headspace storage. That was when I took a picture of the center seats, which are ideals for companions traveling together.
The cabin was decorated with modern paintings.
I took a note of the cabin signs above my head and found that no air nozzles are installed on EVA's 77W, which wasn't a big problem for me.
The seat control panel has a olive green finishing. I couldn't help being reminded of military gears. Maybe beneath EVA Air's Hello Kitty pinky garment there is a warrior's soul😈?
Under the panel are some buttons to control your seat. The curvature reminds me of the seats on China Eastern's 77W, which are almost identical to EVA's other than the color theme.
I later visited the lavatory located at the front of my mini-cabin. Decorated by flowers, the lavatory was very clean and roomy.
I carried an Insta360 panorama camera with me, which I found to be a fun tool. Below is the 360 degree panoramic picture of the cabin. Enjoy!
This 360 photo is made by Insta360 Nano. The original price is $199, purchase link. We offer an exclusive 5% off coupon code: USCCNANO.
The soft product
Waiting on my seat was a Rimowa amenity kit. As far as I know EVA Air is the only one offering Rimowa in business class. So EVA Air deserves a big kudos, given even in first class only Thai, Lufthansa, and ANA offer Rimowa branded kit.
The flight attendant swiftly offered departure drink with welcome chocolate and hot towel. I picked fresh pineapple juice, which was fantastic.
EVA Air also offers noise-cancelling headphones to business class passengers. The quality is OK, but honestly not on par with Bose QC series.
The slippery was "hidden" in the magazine folder. Another piece of very solid garment, but the size was a bit too small.
Before take-off, our cabin manager introduced herself in person and informed me of the flight time. She was very professional and friendly. She also asked the size for my pajamas, which was later delivered.
And the pajamas is arguably the best I've ever seen in business class. The pant is so chic …
Next food and drink menus were handed out to passengers. I love the balanced and symmetrical graphic design.
EVA Air allows business class passengers to order entree online and I gladly picked pan-fried duck breast beforehand. Here came another highlight of the flight: Krug Grande Cuvee in business class! I must say I'm not crazy about Krug itself, but the fact that EVA Air serves Krug in business class blows my mind. It is another indication of how good EVA's service is.
However, it came to my notice from the back of the drink menu that Krug is served in select routes between four destinations and TPE. They are New York JFK, Paris CDG, Houston IAH, and Chicago ORD. Also note that the TPE-IAH flight is currently operated by a Hello Kitty themed flight, so it would be a great choice if you are interested in checking out EVA's unique business product!
Speaking of Hello Kitty I saw a Hello Kitty-themed plane tug passing by … It's funny to think a cute kitten with the adequate industrial muscles to push/pull a gigantic aircraft.
Our plane started push-back slightly before 8 AM because of boarding finished early. The ground staff farewelled bon voyage to us.
A Hong Kong Airlines A330 heading for HKG was taxiing in front of us, so it seemed we should take off very shortly.
Right before the final turn, our plane passed by the 777-300ER with Hello Kitty on it. Isn't that sweet?
Moments before take-off the crew did a final cabin check, making sure NO loose item was outside the storage compartment. The IFE screen also had to be pushed back. I understand that this is for passengers' safety, but couldn't stop feeling that EVA Air is extremely serious about enforcing the rules.
After a minutes or so the plane took off with a roaring sound from the two powerful GE engines. Though the initial ascent was a bit choppy, the turbulence quickly died down as soon as we entered the initial cruising altitude. At that point cabin crew sent out Fiji bottled water to everyone.
The food
I would like to single out the food onboard from the rest of the soft product because there is much to say. Our flight departs at 8 AM, but to my surprise the first meal was dinner, as if EVA Air tried to force you into Eastern Standard Time for the whole flight. I doubt if that is the best approach, because if your body is on GMT+8 time (the time zone that Taipei follows), you will find this breakfast way too sumptuous.
That being said, the tablecloth, with a design similar to that of menus, was elegant.
The appetizer featured foie gras and shrimp salad. The portion was fairly small; maybe this was intentional given how easy one can get stuffed in the morning?
It's very impressive that EVA Air has a decent soup. Up to this point I felt it would qualify for a great breakfast. But there were actually more to come …
After the soup followed my pan-fried duck breast entree, which was actually nicely cooked.
The dinner (or sumptuous breakfast?) ended with a fresh fruit plate and Haagen-Dazs ice cream.
Soon afterwards the captain dimmed the cabin light as if we WERE actually in New York. With a jet lag I liked this idea, but maybe not for other passengers. At any rate, the cabin lighting mimicking a starry night was impressive.
About 4 hours into the flight I felt hungry again and ordered some stir-fried rice noodle as my midnight snack, or lunch, depending on how you count time.
Then I felt it was probably a good time to get some sleep. EVA Air offers mattress pad in business cabin, which I appreciate a lot. The pad itself was also top-notch.
However the cabin noise at cruising altitude was quite considerable (>60 dB), due to the proximity of seat to the engines. By comparison the average sound pressure I recorded on a window seat right next to engine (20K) on Cathay's A350 was 58 dB. In a business class window seat (9A) on Asiana's A380, the sound pressure was only 54 dB. Airbus certainly has an clear edge in terms of noise control.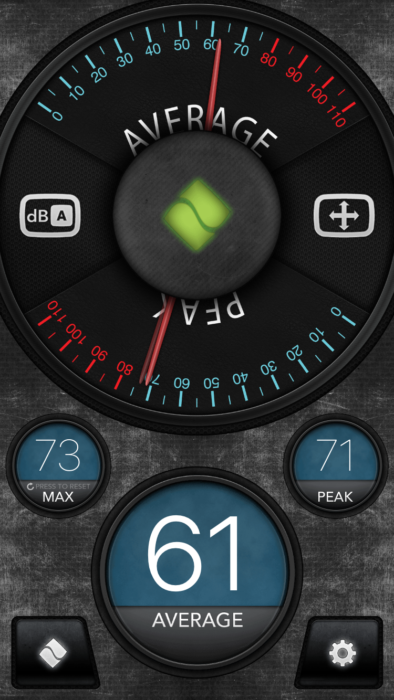 Despite the noise I managed to get six hours of solid sleep thanks to my Bose noise-canceling headphone. Two hours before landing a breakfast was served. I had white rice porridge with minced meat and fermented bean curd. The porridge itself tastes very plain, but the zest from the fermented bean curd was very strong.
EVA Air has Wi-Fi onboard their 77W, and it cost me $22 for the entire duration of the flight. If you look closely at the picture below you will find that I was viewing news on my cellphone. And guess what I was reading? United's now infamous incidents involving violently dragging a passenger (Dr. David Dao)
The breakfast also ended with some fresh fruit, plus a cup of coffee I requested.
The final descent and landing went smoothly and we arrived at the gate slightly ahead of schedule. However the long immigration line at JFK Terminal 1 cost me an extra hour before I finally got on the train to Manhattan. To be fair though this is not something that EVA Air could control.
Final thoughts
EVA Air definitely lives up to her reputation for being able to bring first-class service to business class cabin (oh wait, I forgot to mention that they don't have an actual first class anymore …). For that reason I think in several aspects EVA Air has exceeded her trans-Pacific competitors, including Cathay Pacific and ANA, both of which are also rated 5-Star by STYTRAX.
With recent innovations in business class seats, the gap between a first class and a business class experience has been steadily shrinking and boils down to cabin service. Yet now we have airlines like EVA and Qatar that offer superb service in business class cabin on par with that in traditional "first class". Seeing that airlines are slowly phasing out first class, maybe we could treat EVA Air's business class as a (good) paradigm for future business class traveling.
The pros
Rimowa amenity kit
High-quality pajamas
First-class drink offerings
High-quality mattress pad in business class
Great cabin service in general
Onboard Wi-Fi
The cons
Timing of the flight and the "sumptuous" breakfast
Complicated immigration rules if you are a Chinese citizen and departing from mainland China
Strict enforcement of safety rules in preparations for take-off and landing
---
If you like this post, don't forget to give it a 5 star rating!
[Total:

5

Average:

4.2

/5]